Simplify Warehouse Operations with Inventory Management Software
Monitor stock movement at each stage by tracking the inventory journey from the shelf to the cart with the robust inventory management software of Unicommerce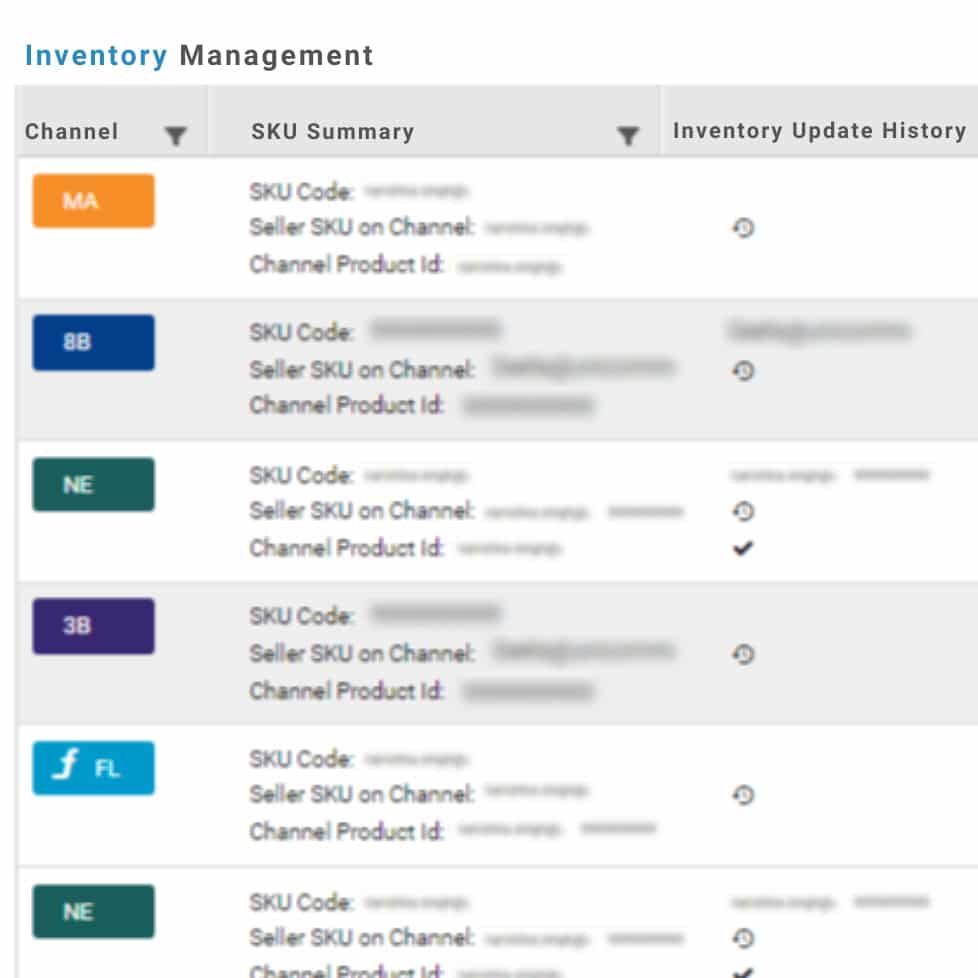 Unicommerce's Centralized Inventory Management System
Being a leading inventory management software solution platform across the globe, Unicommerce is actively managing 135 Mn+ SKUs. The power-packed inventory management solution allows you to track inventory across multiple warehouse locations, scrutinize inventory reports, get quick updates on items with low stock, and more. While the system is integrated with the barcode system, it ensures smooth order processing throughout the supply chain.
Simplify Multichannel Selling With Our Inventory Management Software
Print invoices in real-time with our system. Organize stock operations across channels.
Manage your inventory with a unified log-in panel. This will let you handle the stock movement easily.
Virtual Inventory Visibility
The system gives you a virtual setting. It boosts the stock visibility for multiple warehouses.
Track Inventory Levels And Stockout
The automated system lets you track stock levels. This also lets you avoid stockouts.

Update Inventory Seamlessly
The system allows you to update your stock from online & offline channels and warehouses.
Control Order Cancellations 
The powerful stock sync allows 360-degree visibility. It also lets you handle order cancellations.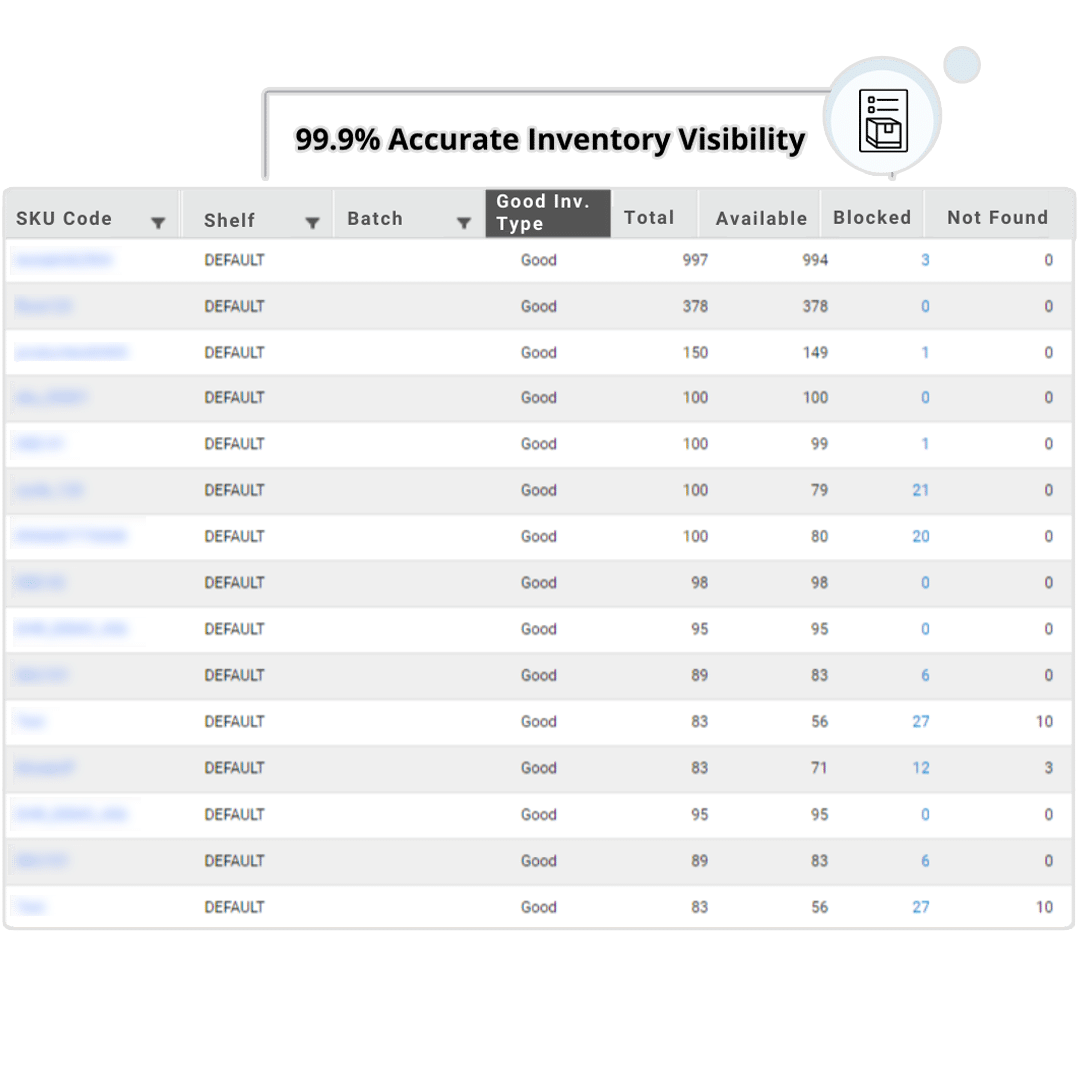 Minimize the cost of operations with an organized system. You can also refine the order rate with utmost ease.
The powerful reports let you analyze your overall stock volume. This way you can lower the cost involved in overstocking.
The software lets you keep your operations organized. You can reduce the manpower cost and lower the chances of errors.  
You can organize the positioning of your stock. This can let you reduce irrelevant movement, saving both time and money.
Optimize Routine Operations Cost 
The organized system leaves no chance of wrong product delivery. This way you can grow the bottom line of your business.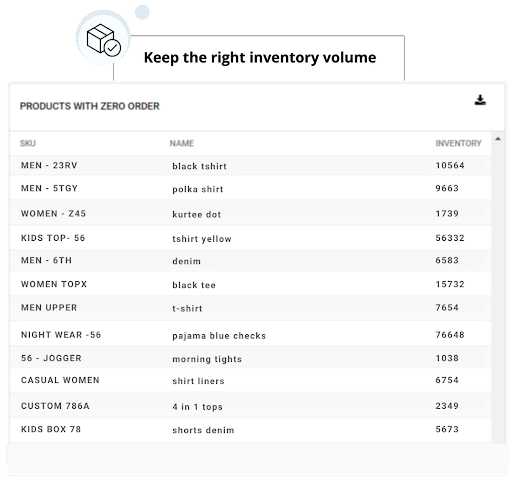 Make the most of a feature-rich platform that has the power to refine your operations. You also get a chance to expand your horizons with streamlined processes.
The inventory system comes GST-ready. This lets you ensure smooth order processing and achieve excellence.
The end-to-end barcoding system lets you capture intricate details of your inventory easily. This way you can refine the quality of your products.
The SKU management software works smoothly with all the ERPs. Any change in the system can be automatically reflected in other ERPs.
200+ Hassle-Free Integrations
The inventory system comes with 150+ stable integrations across marketplaces, carts, logistics providers, ERP, and POS systems.
Take wise decisions by analyzing your performance at every stage. The detailed reports also let you get control over operations..
Analyze The Latest Trends 
The insightful dashboard lets you analyze the fast-moving SKUs. It also allows you to invest in the right set of stock.
On the basis of the fast-moving inventory, you can make better decisions in determining the price of the products.
Eliminate Least-Moving SKUs
You can get a better understanding of the products with zero orders in the last month through a data-driven dashboard.
The accurate dashboards and reports let you avoid any sort of errors. You can also save on the cost of unusual wastage.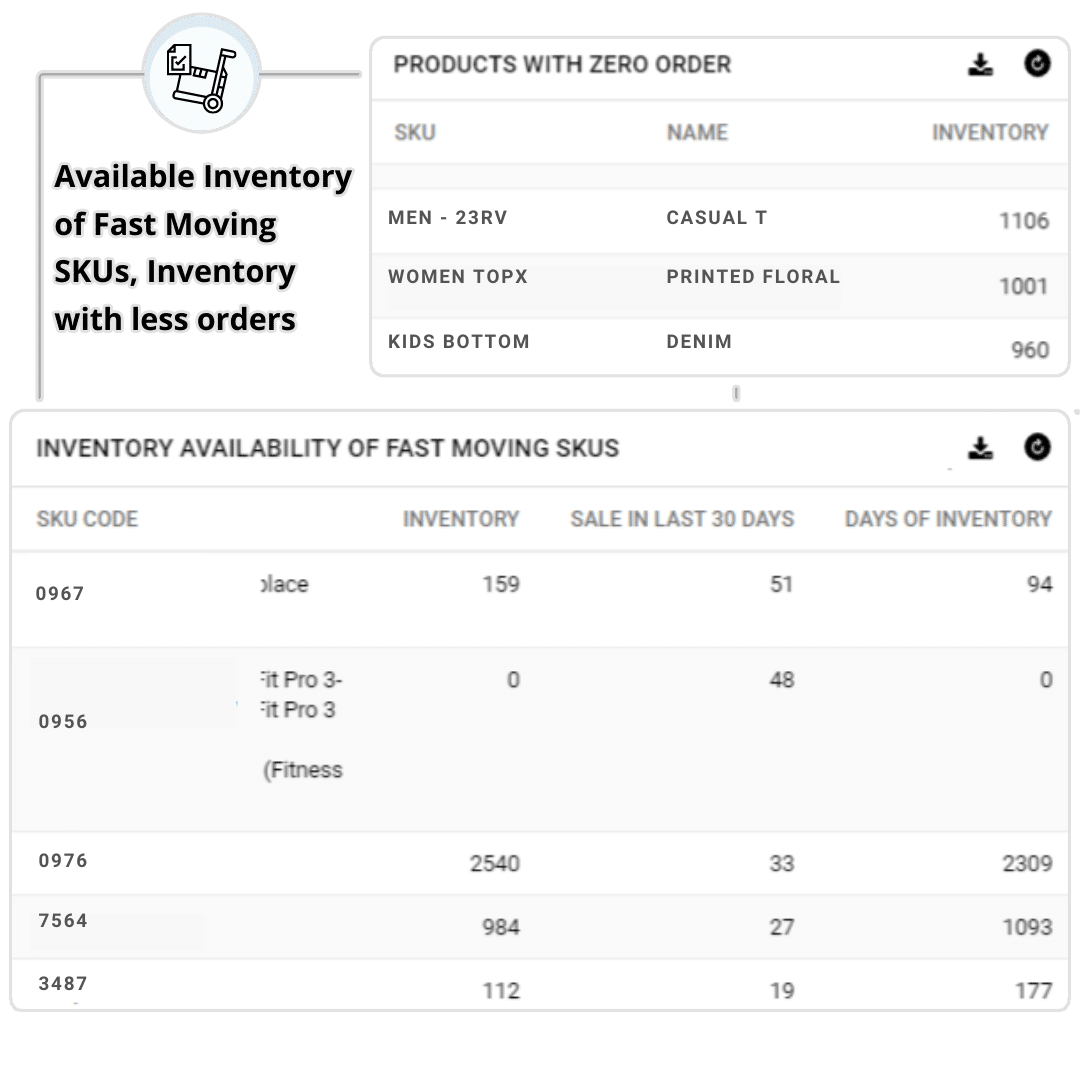 Features of Unicommerce's Inventory Management Software
Update stock levels across sales channels, track item movements, and minimize deadstock by automating the backend processes with Unicommerce's Inventory Management System.

SKU/Item Level Bundling
Introduce your product assortments in combo packs with bundling. This will allow you to show your products to a larger customer base.

Order Routing
Manage orders efficiently for a definite sales channel. Moreover, you can also update and replenish the stock on a daily basis.

Multichannel Price Control
Manage the price changes for various sales channels. Update your stock volume with a unified platform.

Multi Location Sync
Operate on a system that can centralize your inventory. This will also allow you to sync your stock for different warehouses.

Custom Alerts
Get alerts on your current workflow by tracking stock-related information. Reduce the market risks such as underselling.

Vendor Management
Give your vendors limited access to your system. This will enable them to examine their stock at no cost.

Barcode Integration
Catch stock details by integrating with a barcode system. This way you can also ensure smooth processing and returns.

ERP Integration
Manage the operational flow with a system having ERP integrations. This will allow you to reflect actual products available for sale on marketplaces.

Easy Stock Rotation
Address the challenges of inventory aging. Define the criteria to ensure regular stock rotation.
Our Solutions Are Known for
Rated #1 in the Inventory Management Software by leading industry experts.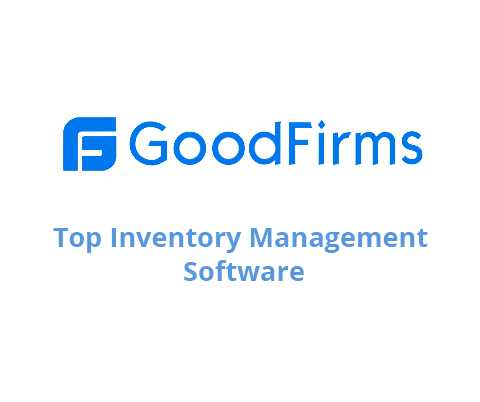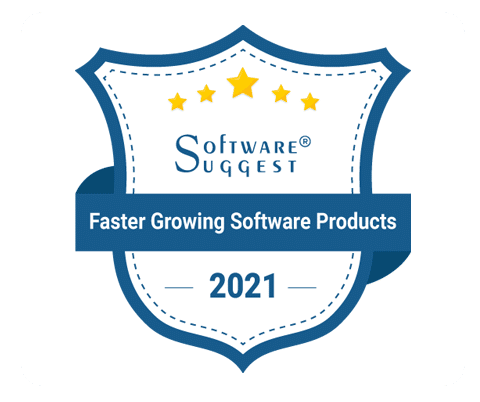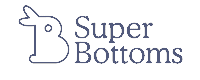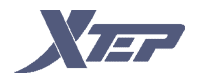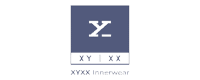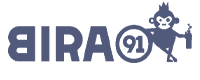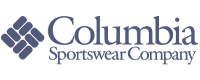 "We onboarded Unicommerce in 2016 and since then they are helping us streamline order and inventory management. Unicommerce offers quick and effective solutions with tremendous performance. Their entire team is highly devoted as they are always available with extended support."
"
Unicommerce was easy for us to use since the very start and we've been using it for over 5 years now. Within a few weeks, we had our analytics functioning, all our e-commerce channels synced, inventory managed and order processing onboard with the help of the software. Unicommerce is user friendly and intuitive. We're able to find solutions to our tasks effortlessly
."
Related Content on Inventory Management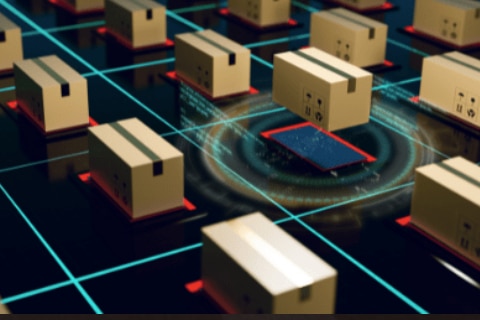 How can you Minimize Stock Losses for your business by using FIFO & FEFO?
Deadstock, obsolete inventory, and damaged stock are some of the terms that give us a threat in a jiffy.
Published on July 21,2022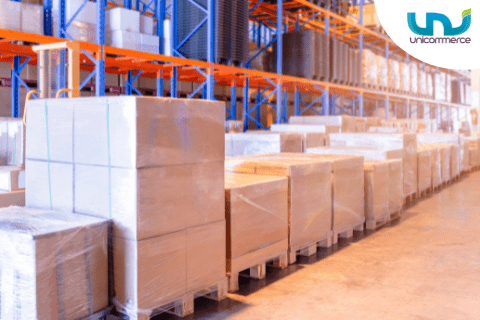 Top Challenges & Solutions of Inventory Management
Rising competition in the e-commerce industry has led businesses to adopt and embrace advanced technologies to sustain and thrive in the market. So here's exactly where the need for inventory management software arises.
Published on March 04,2022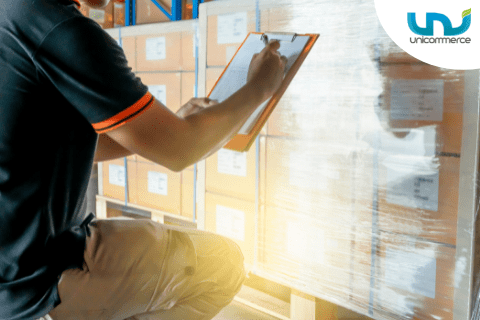 How to choose the Best Inventory Management System for your Business?
Choosing an inventory management system that is easy to use and caters to all your stock needs is a vital decision. It makes the task easier for your workforce and contributes to better catering to your customers
Published on February 06,2022
Operate At An Optimal Level with Control Over Your Inventory Today!