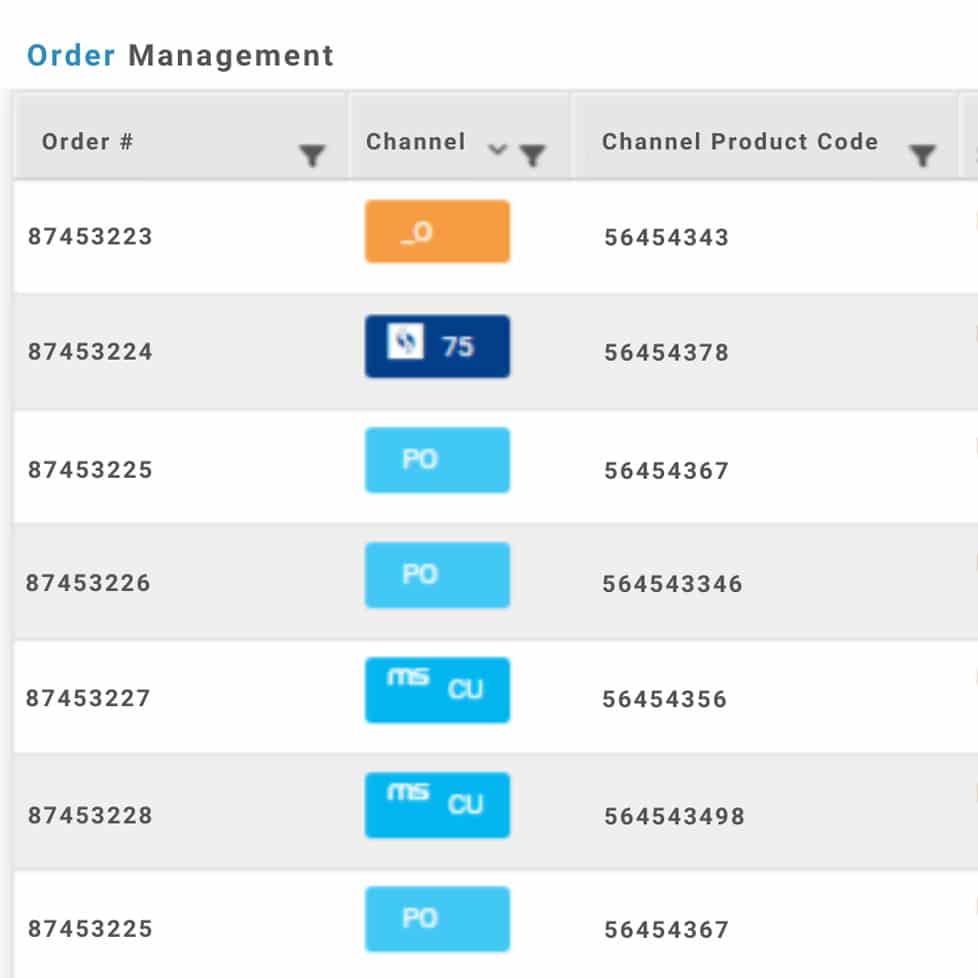 Unicommerce's Multichannel Order Management System (OMS)
Unicommerce's Order Management Solutions are specially built for multichannel retail business where you can manage orders and purchases in bulk over multiple channels; offline stores, online marketplaces, and carts.

Our Order Management Software comes pre-integrated with the world's leading marketplaces and cart solutions. Flipkart, Myntra, Amazon, Noon, Magento, Shopify, Lazada, Amazon Flex, eBay, and many more, are already plugged into the system so you can share live inventory with all these portals.
Automate Every Aspect Of Multichannel Selling With Cloud-Based Order Management Software
The centralized order management system (OMS) of Unicommerce handles orders from a single dashboard across online, offline, and website sales channels.
Expand the capacity of your e-commerce business and double up the sales volume through multichannel retailing.
Multichannel Capabilities 
With the multichannel order management system of Unicommerce, you get a chance to process orders through eight channels, leading to a boost in business sales volume. 
Robust Inventory Management 
Manage inventory across multiple sales channels and target amplified profit as with Unicommerce they can get a sale for the last piece of every SKU.

With streamlined order fulfillment processes and managed multichannel orders, you can grow the bottom line of your business sustainably. 
Catch the demand of your consumers by getting the complete visibility of your sales orders through which you can analyze the market trends and consumers' tastes & preferences.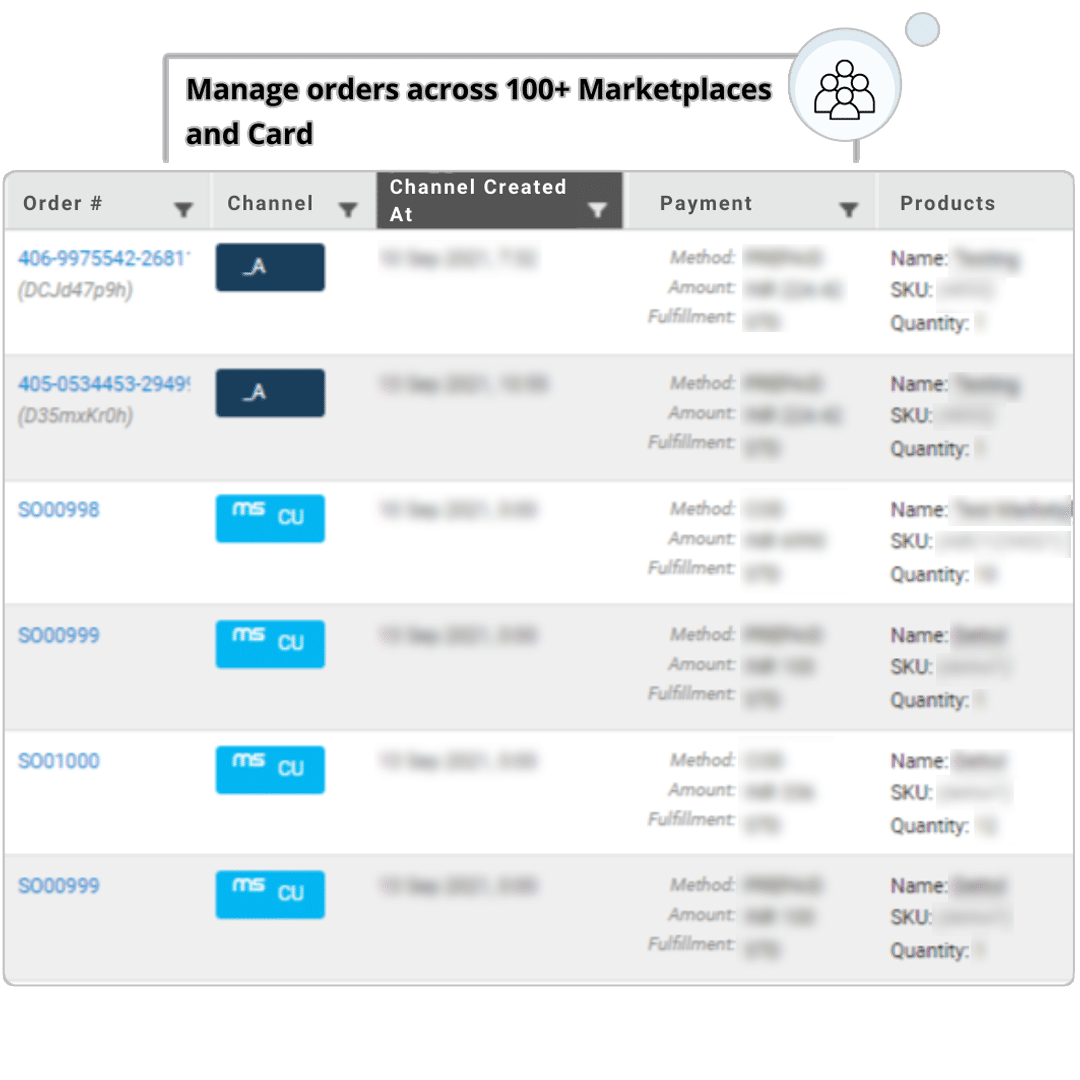 Improve your product visibility and perform at a scale with the superior and highly advanced multichannel order management solution.
Seamless Order Fulfillment 
The robust multichannel order management software of Unicommerce assures high control and manageability of the order processing.
Enhanced Execution With Automation 
Untangle your fulfillment complexities by automating functions such as the Pick, Pack, and Ship across all the sales channels. 
With the simple architecture of Unicommerce's order management system, you can process your orders in bulk and dispatch quickly with just a few clicks. 
Be it hundred or thousands or lakhs of SKUs, you can manage a catalog of any size with the synchronized efforts that the SKU management feature provides.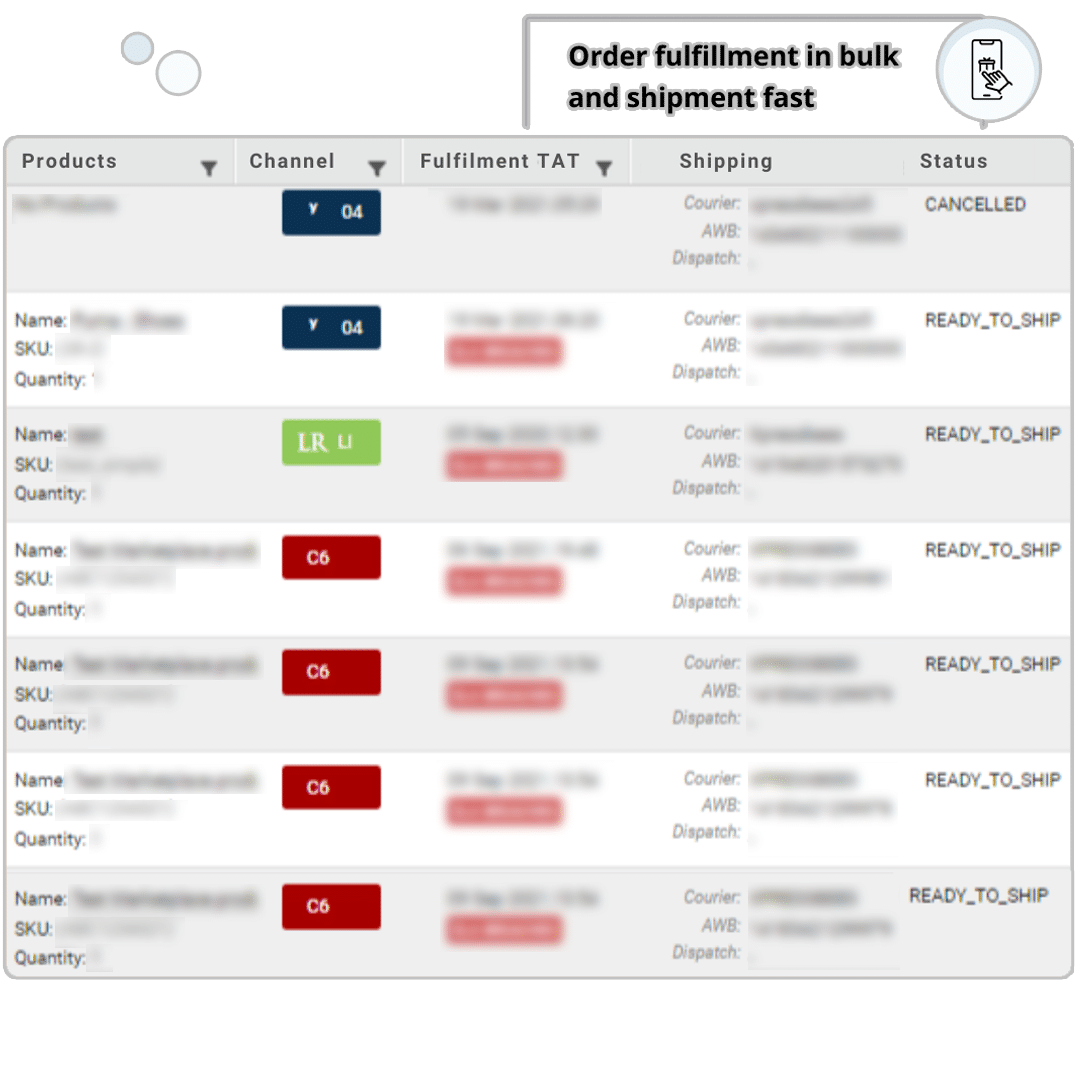 Reduce any sort of errors that can happen in your operation by completely automating the operations process.
Mitigated Duplication/Errors 
With all the figures being updated automatically across all the channels and ERPs, there is no room for errors or duplication in data updates. 
Control any sorts of daunting tasks, including eliminating errors in processing orders in bulk, and experience 99.99% order fulfillment rates 
Improved Customer Satisfaction
While keeping errors and manual mistakes down in delivering an order, you improve your credibility among your customer base, leading to repetitive purchases. 
Gain better control over order management operation with reduced errors and faults, resulting in the superior quality of the product.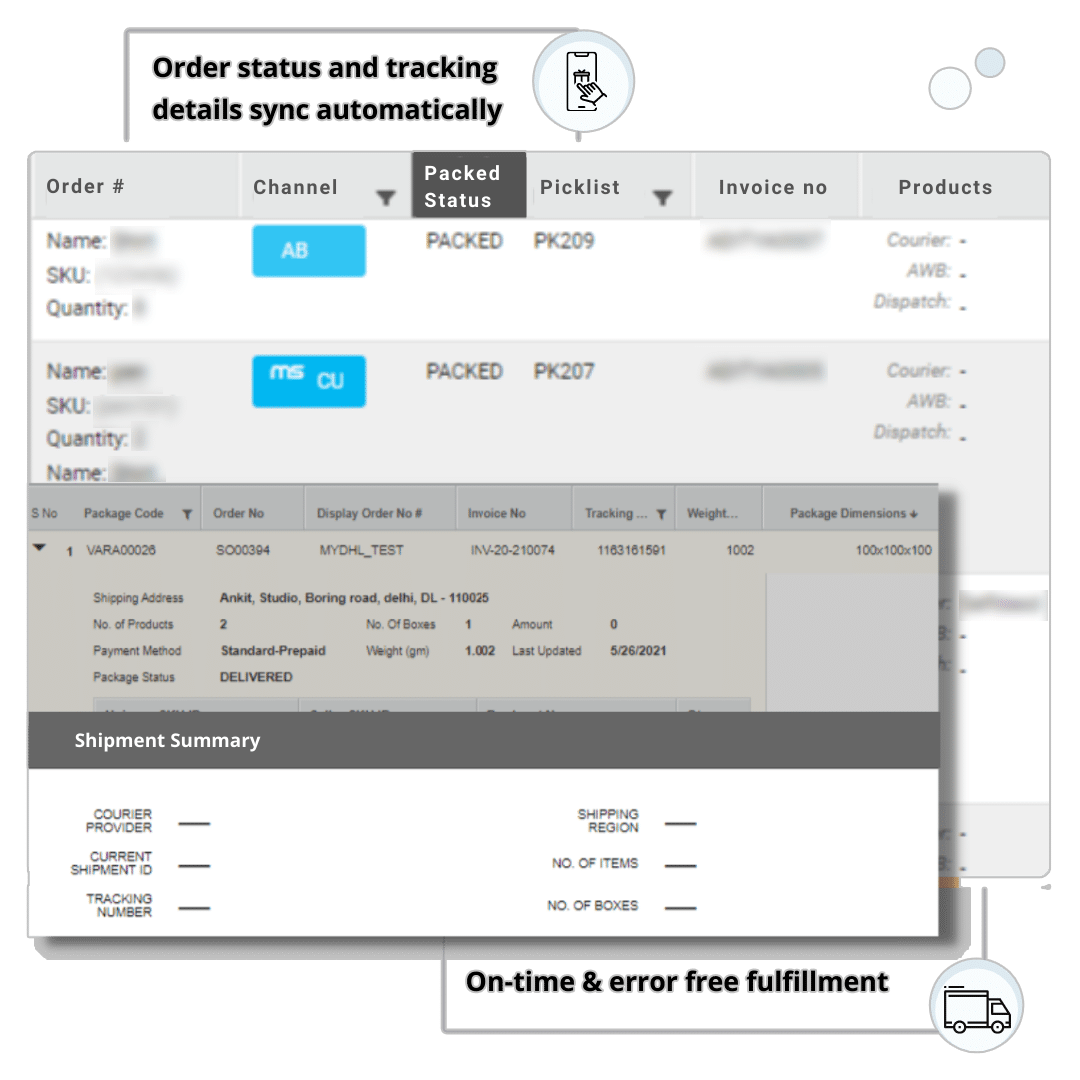 Improve your order processing and fulfillment operations with an amalgamated system that offers you a plethora of integrations.
The specialty of our multichannel e-commerce software platform is that it helps in synchronizing the efforts of all functions significant and critical in a multichannel retailing environment.
The constant addition of new marketplaces and shipping partners provides you with numerous opportunities to harness new markets and reach diverse customers across markets.
With an integrated system, you will not face any downtime to update the transaction information as it will be done instantaneously. 
Capture Intricate Details 
The robust system of Unicommerce has an inbuilt ecosystem to impeccably capture the online business information, related to order management across multiple carts & marketplaces.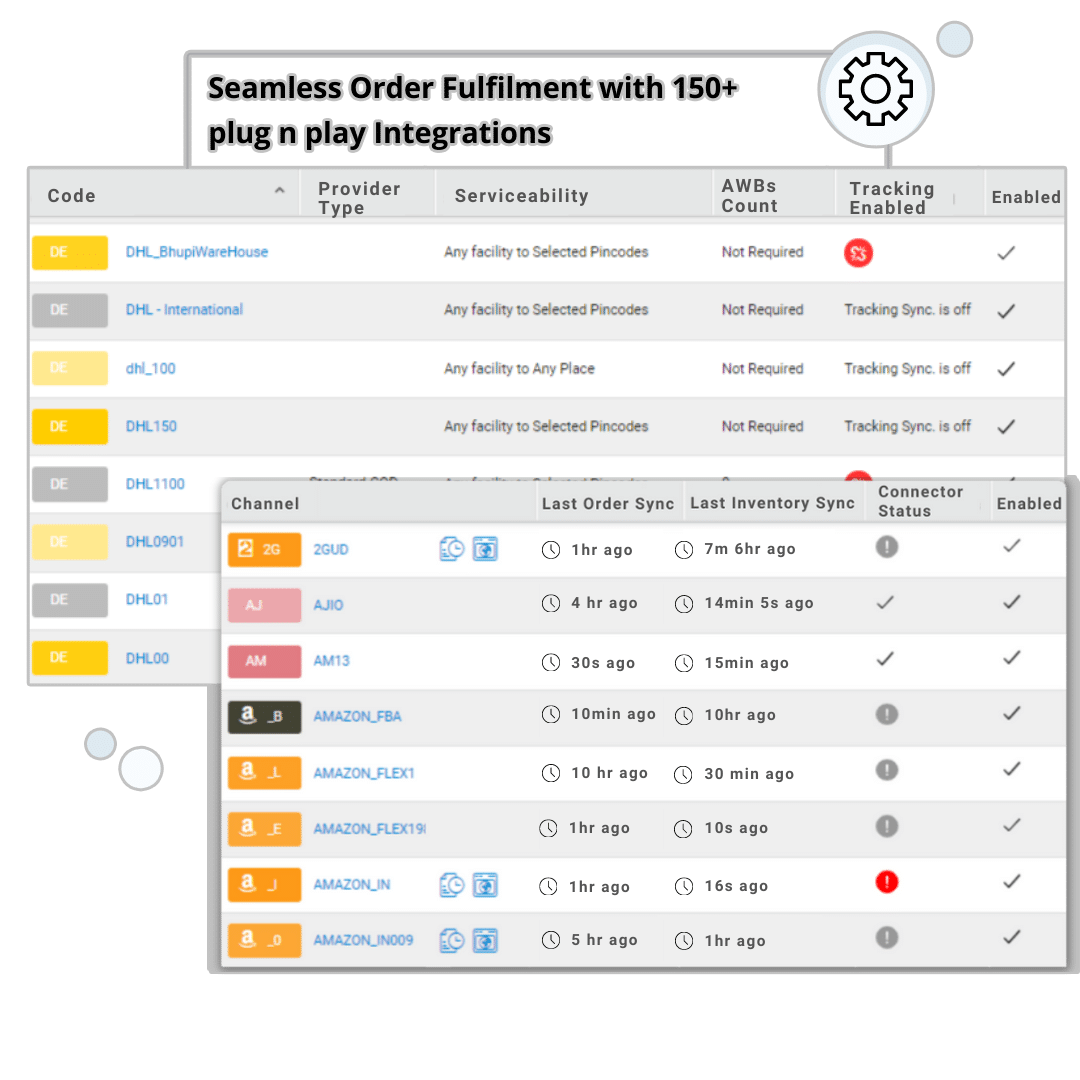 Features of Unicommerce's Order Management System (OMS)
Enjoy the fruits of Multichannel Retail by sharing your live inventory with the world's leading marketplaces and carts that are integrated with Unicommerce. 

Bulk Orders & Inventory Volume
Facilitates swift and simple bulk order processing and fulfillment with our multichannel e-commerce order management software as it integrates all the orders into one cohesive screen.

Centralized Dashboard
Capture and examine an array of details with a unified dashboard that gives you updates on – pending orders, SLA breached orders, and unverified & failed orders – across multiple sales channels. 

Returns Management
Manage end-to-end order returns efficiently with the future-ready returns management features, which are specifically designed to ensure 100% inventory traceability.

E-Invoicing
Create online invoices, labels, and manifests with just a few clicks as Unicommerce gets you quick and easy invoice generation with auto tax calculations and invoice series.

Order Routing
Route orders intelligently as the order management module that addresses everything automatically from deciding where to route the order to selecting an appropriate shipping partner.

Stockout/Oversell Management
Manage sales from various marketplaces, maintaining optimum inventory so that you neither face stockouts nor oversell, error-free.
Omnichannel Integrated Fulfillment
Integrate with the leading marketplaces and carts around the world in order to align offline and online customer base, enjoying the benefits of omnichannel retail.

Integrated Accounting Operations
Generate your income statement easily by identifying payment received against an order item and compare it to the cost for which you procured the ordered item with Payment Reconciliation in place.

Automated Logistics Operations
Assign your orders automatically to the leading last-mile delivery platforms as the order management system of Unicommerce comes pre-integrated with the finest shipping partners.
OUR SOLUTIONS ARE KNOWN FOR
Known for its Robust Order Management Solution among the most sought-after E-commerce brands

.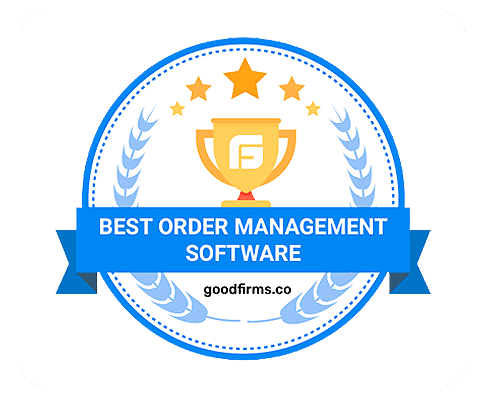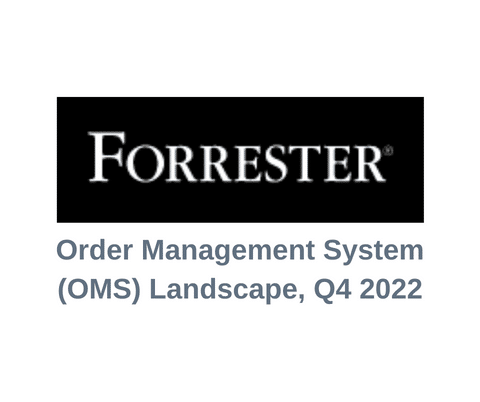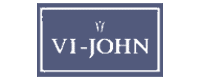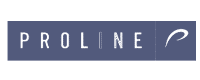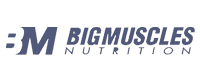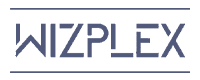 "Before we discovered Unicommerce, we relied on multiple spreadsheets & manual efforts, in order to manage incoming orders across channels. But as our volumes grew, managing orders manually became increasingly challenging. Unicommerce helped us streamline & automate our e-commerce operations over the last several months, and their customer support is fantastic to work with. We recommend them to everyone we know."
"Unicommerce has been very helpful for us in managing inventory, order processing and accounting for our website and all marketplaces. It's real time inventory and order sync features have given us the ability to work on all the online channels seamlessly. It's bundling feature has given us the flexibility of working at combo packs. Unicommerce has played a key role in our growth journey and we recommend using their products for scaling up in online space."
Related Content on Order Management (OMS)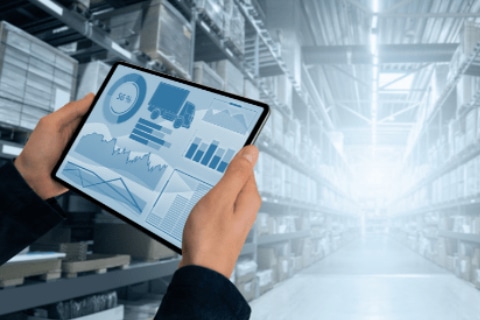 How to Pick the Best Order Management System (OMS) for Your E-commerce Business?
A good e-commerce order management solutionWhile it is extremely tough and vital to provide a smooth shopping experience to online customers, choosing the right type of multichannel order management system is critical.
Published on February 21,2022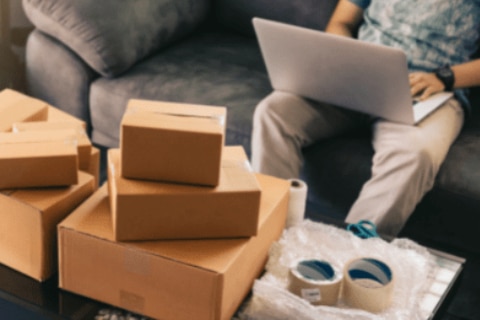 Why is an Order Management System Important For Your E-commerce Business
Both B2C and B2B firms use an integrated and responsive order management system to create a quick-paced, economical, and accurate OMS.
Published on January 24,2022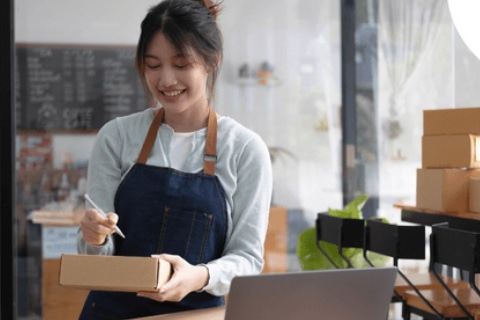 E-commerce Fulfillment in the Philippines: How to Boost Operational Efficiency and Profitability?
Access to tech-enabled e-commerce fulfillment has helped thousands of businesses in the Philippines boost profitability in several ways.
Published on July 06,2022
Monitor Your Orders Across Multiple Sales Channels And Perform At Scale!